Have been inundated since my return. I went on some explorations with my friend/colleague nature photographer Laurence Parent - Went to hot springs in Truth or Consequences, NM then to Elephant Butte Lake in NM, hiked in the Black Mountains and the drove to El Paso, TX and took the Wyler Aerial Tram up the Franklin Mountains to an amazing overlook of El Paso and neighboring Ciudad Juarez in Mexico. Here are some photos. I will update later...
Sunrise at Elephant Butte Lake, NM

Elephant Butte Lake, NM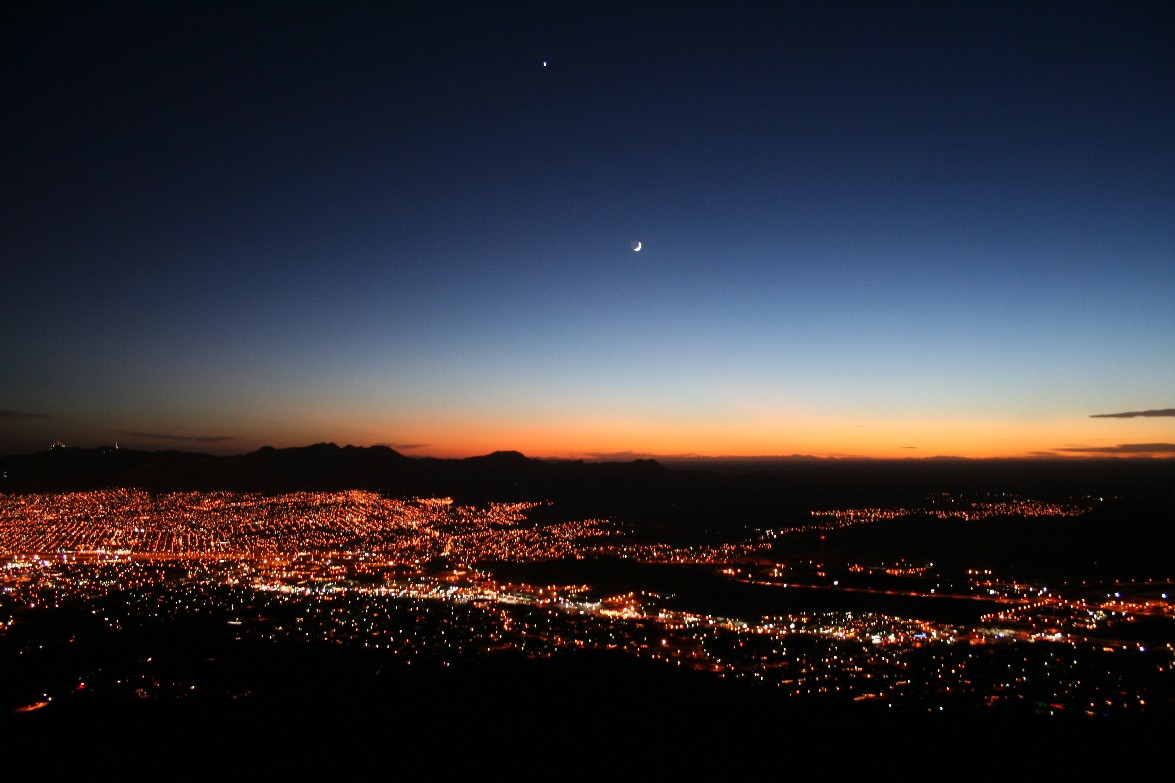 The night lights of El Paso and Ciudad Juarez from a view accessible by the Wyler Aerial Tram/Franklin Mountains State Park in TX.